Additional Inscriptions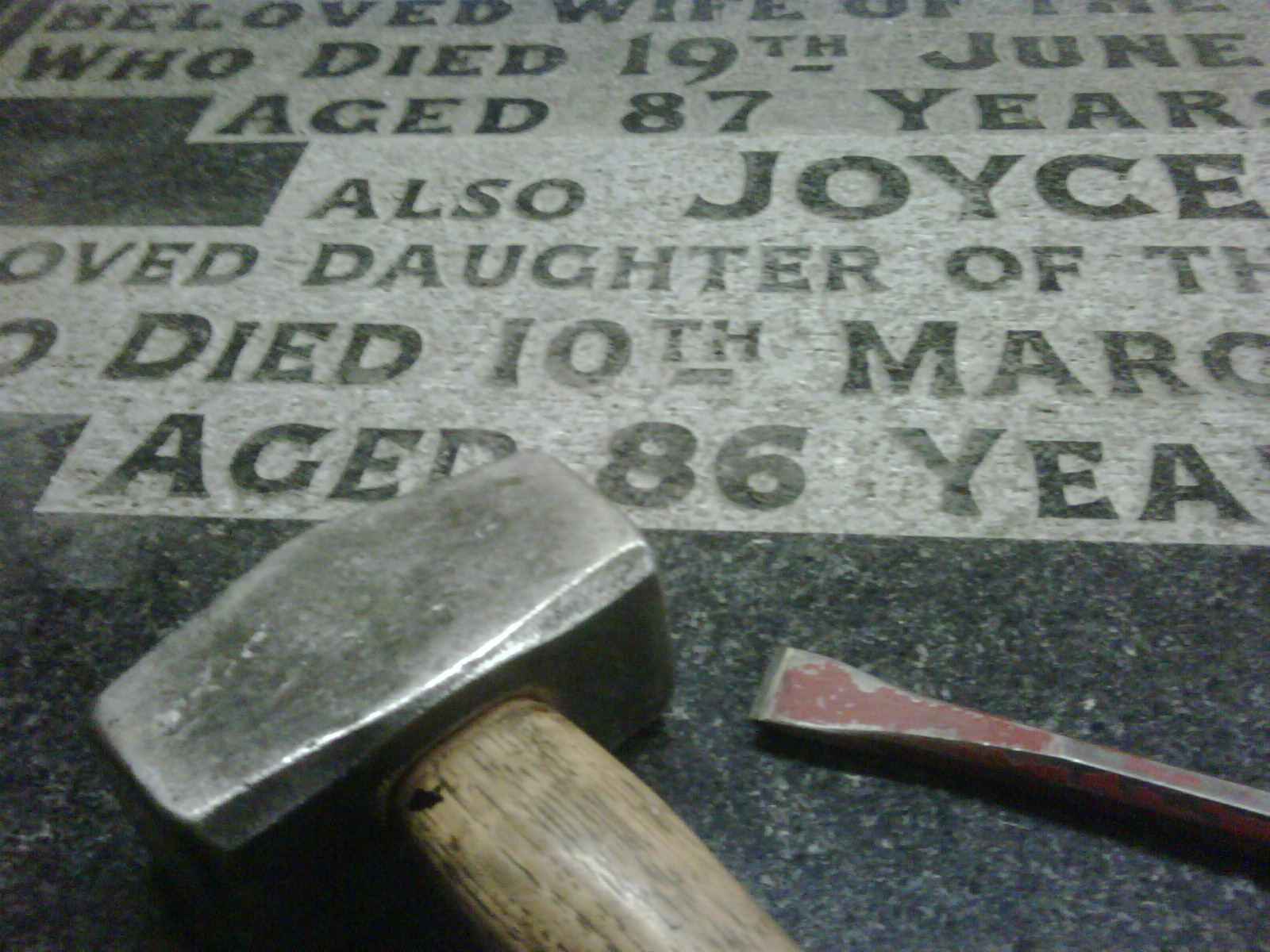 The craftsmen at Joseph Richmond & Son are fully trained in many different lettering techniques, enabling us to match the lettering style of any original memorial, regardless of where or when it was originally purchased.The size and style of lettering used on an additional inscription is, of course, dictated by the original lettering and we will ensure that the relevant methods are used to produce a perfect match to the original letters. Whether they were hand cut, using a hammer and chisel, machine cut, or grit blasted, we will be able to replicate them perfectly.
Please contact us for a no obligation survey of your memorial (free of charge) during which we will asses the condition of the stone and letters and provide you with a quotation for adding the inscripion you require and any other work you may wish to have done at the same time. We usually carry out your survey within a few days of you contacting us. Please note that we only carryout work in cemeteries within a 40 mile radius of Newcastle upon Tyne. We require the following infomation from you:
Your name and contact details.
The name and address of the deed holder to the plot.
The name of the cemetery in which the memorial is located.
The Grave
and
section number (usually found on the deeds to the grave).
The names currently on the memorial and the name you wish to add.
A photograph of the memorial can be usefull in helping us to locate the plot but is not essential
You can email us with this information here
info@richmond-memorials.co.uk
or call us on 01912280058 Monday - Saturday 9am - 4pm.