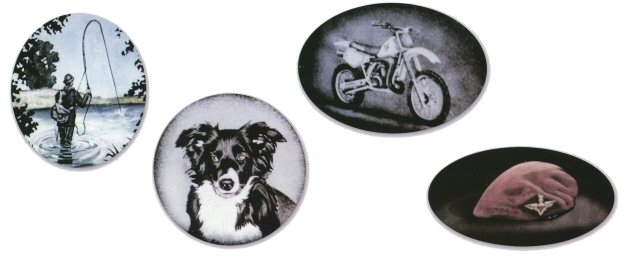 Memorial Artwork from Joseph Richmond & Son Memorials
This page gives you some idea of how our skilled Artists can enhance your chosen memorial with artwork to represent a specific hobby, interest or aspect of your loved one's life.
Artwork is sand blasted and etched first, then hand painted. These artist produced designs can be used to great effect on even the simplest of memorials. The design is permanent, however please note the painted finish will deteriorate over time and you should take this into account when making your decision.